6 tags
7 tags
4 tags
6 tags
4 tags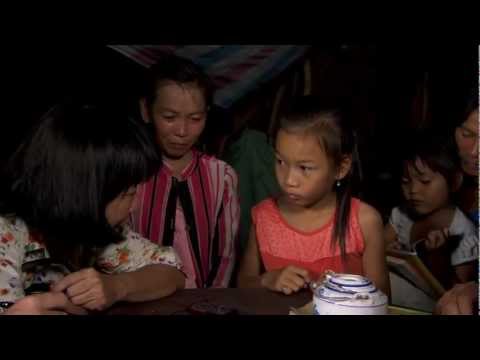 5 tags
Knight News Challenge Round 3: NYC-ARTS Open Data... →
newschallenge: 1. What is your project? [1 sentence] The NYC-ARTS Open Data for Mobile project will create an API that allows mobile developers to mine our vast database of arts events and 1,100+ NYC cultural organizations and venues for their own use, opening up opportunities for strengthened community…
6 tags
Knight News Challenge Round 3: NYC-ARTS Tablet App →
newschallenge: 1. What is your project? [1 sentence] The NYC-ARTS iPad app is a new mobile platform that fosters the exchange of community information and arts engagement by bringing arts news, event details, high-quality videos, and an ongoing social media conversation to tourists and residents of NYC wherever…
6 tags
5 tags
5 tags
3 tags
Watch
pbstv: Remembering Phyllis Diller For last year's Pioneers of Television series, comedienne Phyllis Diller described how she ran into trouble on the "The Ed Sullivan Show."
5 tags
3 tags
"I'm in love with N.Y. It matches my mood. I'm not overwhelmed. It is the..."
– Minternet: Letter from Anaïs Nin & Henry Miller 
2 tags
3 tags
2 tags
6 tags
2 tags
2 tags
"Don't you know that every perfect life would mean the end of art?"
– Robert Musil (via nyc-arts)
5 tags
3 tags
1 tag
4 tags
Can Tumblr's David Karp Embrace Ads Without... →
kogetodots: "It's been said (by Steve Jobs, no less) that good design is not just about how a thing looks but rather about how a thing works. But maybe design is also about how a thing feels."
4 tags
6 tags
3 tags
The Un-Gyve Limited Group: Twosomes at OK Harris... →
un-gyve: Twosomes is featured on a telecast of NYC-ARTS. Episode airs February 9 at 8 pm on WNET/Thirteen; February 10 at 7 pm and February 12 at 3 pm on WLIW; and February 5 at 8:30 pm on NJTV. Videos: Full Episodes NYC-ARTS in Primetime:…
10 tags
7 tags
8 tags
6 tags
"You also need designers and people who can think about human behavior change."
– What About Clean Energy?
"A democratic citizen is not a citizen who can do anything he wants. It's a..."
– —Jacob Needleman, from "The Inward Word of Democracy" (via beingblog)
7 tags
1 tag
Watch
vimeo: The new Vimeo sign! by Sam Morrill Vimeo HQ is looking fresh thanks to our new signage. Check out this time-lapse of yesterday's exciting installation!
10 tags
Watch
nyc-arts: Nominated for four Tony Awards, the Broadway hit "Clybourne Park" is also the winner of the 2011 Pulitzer Prize and London's Olivier Award for Best Play. It is a wickedly funny and highly provocative work for the stage, taking on two volatile subjects—race and real estate—and the action explodes in two acts set 50 years apart. Director Pam MacKinnon discusses the play's inspirations...
"A small percentage of teens surveyed (about 5 percent) said that using social..."
– Social Exchange: How Teens View Their Digital Lives
6 tags
2 tags
Nora Ephron
inothernews: "I'm very conscious of how easy it is to let people down on a day like this, because I remember my own graduation from Wellesley very, very well, I am sorry to say. The speaker was Santha Rama Rau who was a woman writer, and I was going to be a woman writer. And in fact, I had spent four years at Wellesley going to lectures by women writers hoping that I would be the beneficiary of...
8 tags
3 tags
5 tags
The Grading Teachers Project: Share Your Thoughts →
Great interactive video map that the MetroFocus team at WNET/THIRTEEN developed for the next episode of @MetroFocus Share Your Thoughts http://t.co/R2bdIk1C